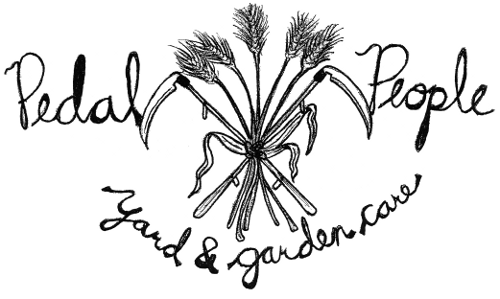 We use no gas-powered machines or harmful chemicals, and transport all our tools by bicycle and bike trailer.


Our services include:
Spring clean-ups (raking, cutting back dead plant matter, pruning, prepping beds, mulching, etc.)
Regular (weekly & biweekly) mowing with electric lawn mowers and edging with electric string trimmers
Hedge trimming
Weeding
Garden prep and maintenance
Leaf raking & fall clean-ups
Hauling yard waste
"Low-horsepower machines account for at least 10 percent of the nation's smog-forming pollution, which has been linked to respiratory and heart disease, according to the EPA. A single lawnmower emits as much pollution in an hour as 50 cars driving 20 miles." - from The Washington Post, June 10, 2005.
Call or e-mail us with any questions.