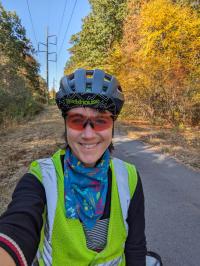 Adele Paquin
Adele (they/them and she/her) appreciates bicycles as vehicles for transportation, community-building, and social change. They like hanging out at The Bike Lab on Saturdays to meet bikes and people, teach what they know, practice wrenching, and pick up new skills. Adele grew up in Northampton and went to Bridge St & Jackson St Schools, JFK, and NHS. They moved away to study marine ecology in California, monitor seabirds on Alcatraz, teach science to kids in Nepal, and trek in the foothills of the Himalaya. While all that was exciting, they are so happy to be back biking around the streets of Northampton and finding community here.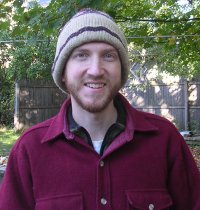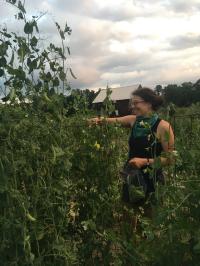 Ariel Shapiro
Ariel is part of Pedal People's yard care team, and has been gardening and tending plants for many years, including spending four years as the garden manager at the Possibility Alliance, an electricity-free education center in Missouri, and recently became an Accredited Organic Land Care Professional through NOFA. Ariel has also spent many years developing skills in collective process, facilitation, and relational organizing, including training with AORTA, UACT, and Restorative Circles. Ariel is also a klezmer musician with the band Burikes and an organizer of Yiddish/klezmer festival KlezCummington, and enjoys nourishing people through home-cooked food, live music, and participatory art!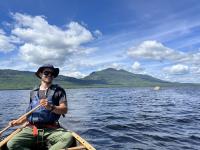 Ben Jankowski
Big bike person! When not Pedal Peopling, also helping advocate for local mountain biking access, pushing for safe cycling infrastructure, and helping organize bike races.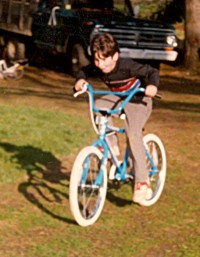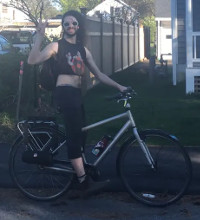 Caleb Nusbaum
Caleb came to Northampton for graduate school and stayed for the sweet, sweet trash. He is a huge fan of the co-op ethos and non-hierarchical organizing. He is also a freelance landscape designer and unironic lover of Disco. Please let him know if you find a cool bug.
Ellen Clegg
Ellen has been part of the pp collective since 2013. In addition to pp, she is a Special Education Biology and Environmental Science Teacher at Sci-Tech High School in Springfield and she continues her work as a Professional Drummer/Percussionist. https://www.ellenclegg.com/. You will see her early every Sunday doing downtown trash or answering your emails, texts, and phone calls several days during the week!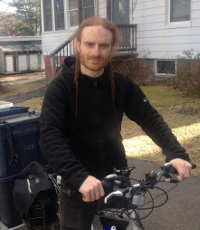 Ethan Tupelo
Ethan has been involved with collective organizations for over 20 years, ranging from rural communes to social movements. His Pedal People work overlaps with his interests in non-hierarchical organizations, collective action, and the concept of 'waste.' He earned a PhD in Political Science from UMass by writing his dissertation about Pedal People and connected waste systems. In addition to Pedal People work, Ethan is now a professor at Hampshire College, where he teaches courses on waste, social movements, radical political theory, and participatory research methods.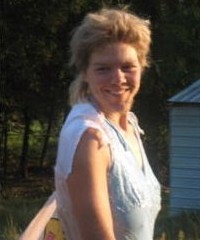 Ruthy Woodring
My life is a fairy tale and I get to be both the princess and the knight in shining armor. Every morning I wake up again I feel like I've gotten away with something. What did I do to deserve this gift? Nothing! Please may I be worthy.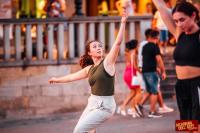 Samantha Miller Grossman
Samantha and her bike Gladys are happy to be working yard care with the Pedal People. She loves to sing, dance, bike, write, cook, and eat, and will often be found doing more than one at once. Let Sam know your book recommendations, especially fantasty and sci-fi.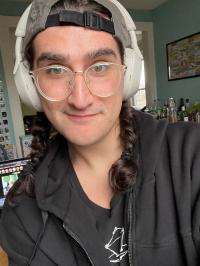 Z Belfer-Shevett
Artist first, athlete second. Pedal Person since 2018.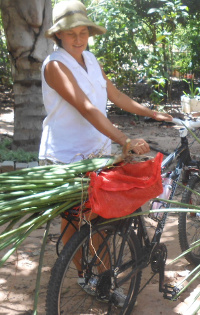 Annie Doran
Annie's love for bikes and the freedom they bring her sprouted while living and traveling in Brasil. She is newly transplanted to Florence after being between Maine and Brasil for many years. She loves to grow food with people, cook food with people, and eat food with people!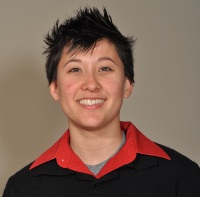 Annie Sullivan-Chin
Annie has only within the past couple years realized how much she loves biking. When she is not pedaling for work, you can find her riding around Northampton and Florence with her dog Ernie running alongside.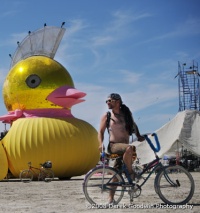 Derek Goodwin
Derek runs on a vegan diet, and at 40+ is the oldest currently active pedal person. Perhaps there is a connection? Derek is a Jivamukti Yoga teacher and has his own photography business ( http://derekgoodwin.com ). He drives (gasp!) a "Vegan Bus" that runs on waste vegetable oil and is the founder of Evolvegan, a non-profit raising consciousness about veganism and sustainability. A true Renaissance man, Derek is both handsome and intelligent, creative and compassionate, and sometimes walks grandmothers across the street.
I was Pedal People's first intern. I worked with the Valley Alliance of Worker Cooperatives and the UMass Amherst Department of Economics to produce academic research that will help Pedal People and contribute to the existing literature on cooperative enterprise.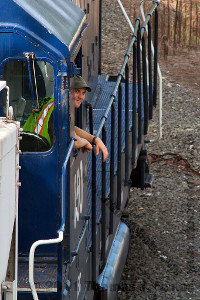 Mike Hagans
Left Pedal People to work Freight Trains as a Freight Conductor.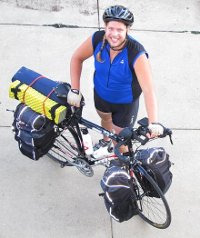 Mike Heitke-Felbeck
Mike is a Glorious Generalist. He has many passions, always struggles to condense his resume to one page, and is exceptionally skilled at a handful of those passions. He retired from Pedal'in in 2010 and "had a vacation" by cycling 1,750 miles to Minnesota. He frequently asks himself: What next?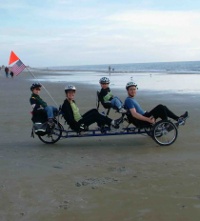 Romney Biddulph
Romney is the only non-vegan pedal person over 40. With two boys in tow he's been hauling heavy loads for many years. Known to sing on his route, effectively doubling as a method for letting people know he's approaching on the bike path.